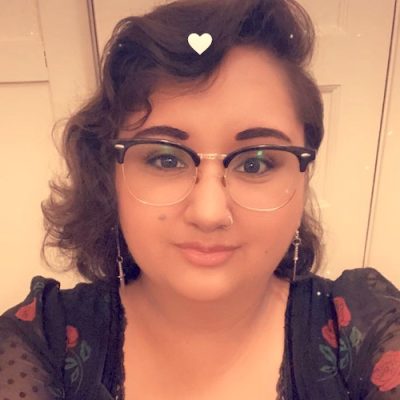 Sami Estrada
Position title:
'23 Psychology; Certificates in LGBTQ+ Studies and Disability Rights & Services
Address:

Green Bay, Wisconsin
I am very grateful for the support that was provided by advisors at CAE, especially during my transition as a freshman as well as when I was struggling with my health and needed to take time off. The advisors were always there for me and would always help me figure out my options and help talk through plans to make sure I felt confident in being able to complete my degree!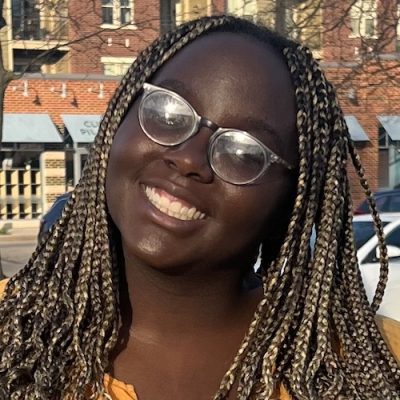 Hope Ngriwe
Position title:
'23 Communication Sciences and Disorders; Certificates in Global Health and African Studies
Address:

Spencer, Wisconsin
There are an endless amount of people that I can say had a profound impact during my time here:
Blaine Harvey provided me with guidance and encouragement as I found my footing and grounding.
Aygul Hoffman always rooted and cheered for me, and advocated for me in whatever I was pursuing.
Almira Karajic and Chou Yee Ngue L Her providing guidance and were listening ears.
Lori Diprete Brown believed in me, even when I was unclear about my pathway.
Monica Prado and Curtis Feldner for being listening ears and cracking jokes.
My CAE peer mentor team this year who have astounded me everyday with their ability to think in-depth and advocate, even when it's not easy.
My family and Eric Akpan, of course, who have always rooted for me and saw me while I struggle.
CAE has had a profound experience during my time in college and I am forever grateful. I remember stepping foot on this campus Summer of 2019, as a Black girl from the tiny village of Spencer, Wis., and not really knowing much about anything. I think back then, I thought I had to know what's to come next. I had to plan my life out to make sure that things happened exactly as I thought it would. But CAE provided me with the reassurance that it was okay not to know, that it's okay to sometimes fail, because things will be okay. CAE provided me with a sense of consistency during COVID and even beyond, through the work of being a peer mentor. Even through that, I found my passion and interest in learning, even if it took me a while.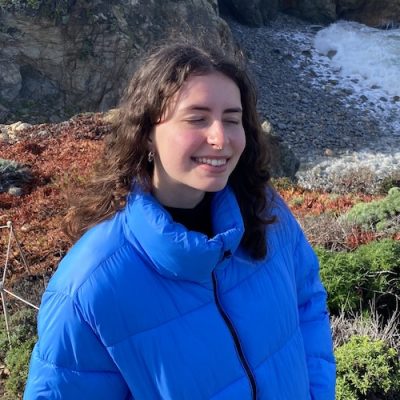 Elena Price
Position title:
'23 Journalism, Strategic Communications; Spanish
Address:

Madison, Wisconsin
Throughout my time in college, I received a lot of support from my CAE academic advisor Chou Yee Her. I felt super comfortable with him and knew he wanted to help me and believed in my abilities. Anytime I had a problem I would make an advising appointment with Chou Yee.
Without the Summer Collegiate Experience (SCE), I think the transition into college would have been much more difficult and isolating for me. I was able to create a community of friends who all were able to understand where I was coming from and were in similar positions. I am so grateful for that opportunity to this day and am still close friends with some of my SCE friends today. I also really needed their peer mentoring/tutoring services, they were very helpful in maintaining my GPA.