Making the Wisconsin Experience A Reality for CAE Scholars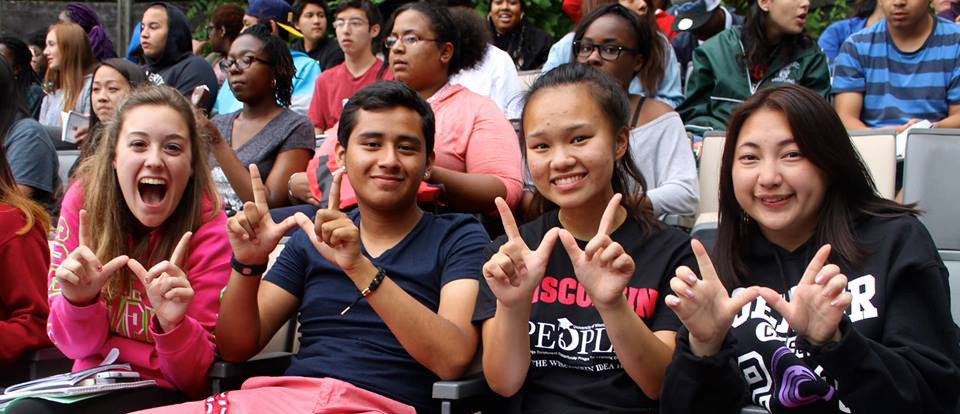 "Being a Badger means being a part of a litany of high-achieving, community-oriented, and committed individuals who all work toward a goal of bettering Wisconsin, this country, and the world at large."

CAE Scholar | Class of 2016 Graduate | Journalism & Political Science and Certificate in African Studies
CAE's mission is to make the Wisconsin Experience a reality for all students. By providing time, treasure, and talent, you provide critical support toward achieving this mission.
Engagement with CAE Scholars
Mentor a CAE Student – Mentoring is a great opportunity for alumni and community members to support CAE scholars throughout their undergraduate experience. We welcome individuals who are interested in mentoring and can connect with one or more CAE Scholars 3-4 times a year to join us.
Speaker series – We know that as alumni and community partners, you have a wealth of knowledge to share with CAE scholars. There are several opportunities for alumni and community members to speak to CAE scholars.
"To me, being a Badger means you will always be part of a community and family even when you leave the university grounds. …Whenever you see that red or Bucky Badger, you will know that you are a part of a family that is ingrained to you throughout your time at UW-Madison and beyond."

CAE Scholar | Class of 2017 Graduate | Political Science and Certificate in European Studies
Expose CAE Scholars to career opportunities
Sophomore Shadow Program – As part of the Sophomore experience in our Program, we aim to provide our CAE Scholars with an opportunity to spend a half or full day shadowing someone in their field of interest.
Host an Intern – The CAE Career-Ready Internship Program provides L&S students from low-economic backgrounds, with an emphasis on students of color, access to paid part time career-related internships. CAE continually welcomes new employer partners into our Internship Program and assists in matching our talented students with great internship opportunities offered by our employer partners. CAE can offer employer partners some financial assistance, when needed, to help cover student intern wages.
"The [CAE Career-Ready Internship] Program was a wonderful fit for interaction between generations. On the one hand, tapping into the skills and enthusiasm of a college student. On the other, sharing practical advice, discussing methods of circumventing roadblocks, dealing with many types of personalities. We feel we benefitted enormously from this interchange."

Employer Partner | CAE-Career Ready Internship Program
"The experiences, academic support, and skills developed in CAE lay the groundwork for success– not only during students' time at UW-Madison, but past graduation as they enter their chosen career or graduate school. I am continually inspired by the amazing accomplishments of our students and alumni as they work to positively impact UW-Madison, our community, our state, and our world. CAE invites you to witness this inspiration and partner with us through an investment in time, talent, and treasure as we together develop the next generation of global leaders."

DeVon Wilson, Former CAE Director