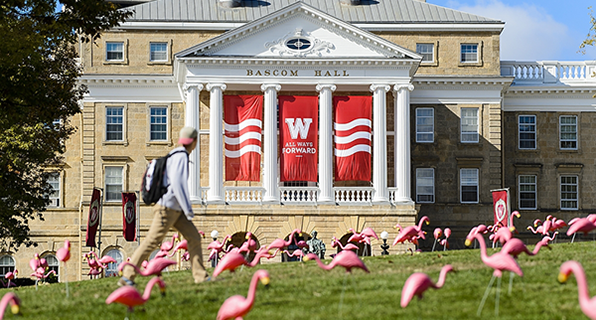 About Lawton
The Lawton Undergraduate Minority Retention Grant is an incentive-based, retention grant. This grant is awarded to Wisconsin resident students from four targeted student populations (African-American, Hispanic, Native American (or American Indian), and Southeast Asian of Vietnamese, Cambodian or Laotian descent. It is a need-based grant monitored by the Office of Student Financial Aid.
Lawton Facts
The Lawton Grant can be awarded over a four-year period beginning in the sophomore year.
Lawton Grant funding is renewable but not automatic. Students must reapply every year.
Students receive up to $3,000 per year with awards ranging from $1,000-$3,000 per year.
Lawton applicants are nominated annually in the spring semester by the Lawton Director for an award in the upcoming academic year
Questions? Contact the Lawton Director at lawtongrant@ls.wisc.edu.
.