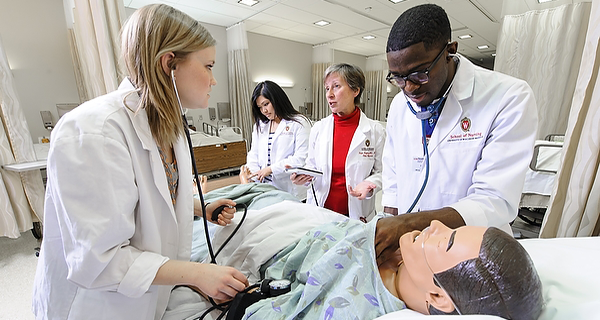 A pre-health track at UW-Madison is not a classification or a major, but an intention. Becoming a successful candidate for entry into a health professions program, including medical, dental, or nursing school, requires select prerequisite courses, high scores on admissions examinations, and letters of recommendation, especially from faculty teaching science courses. Coursework in the social sciences, statistics, and psychology are recommended. In addition to academic excellence in the sciences, students should possess strong interpersonal and communication skills as well as demonstrate cultural competency. Preferably, they should also have patient care and/or volunteer experience, leadership and
reflection, which make for a well-rounded liberal arts scholar.
TALCO Pre-Health scholars will receive tailored, individual advising, attend monthly meetings to build community, and attend special workshops to meet  representatives of invited health professions schools.
For Pre-Med advising, please visit the Center for Pre-Health Advising, an on-campus resource for students pursuing the health professions.