Amy Yang
Credentials: CAE Career Development Partner
Position title: L&S SuccessWorks Career and Internship Specialist
Email: amy.yang@wisc.edu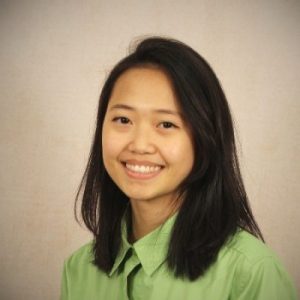 Amy's journey with UW-Madison started with CAE! Just like many of you as CAE students, before the start of her first year experience, she had the opportunity to participate in the SCE program! After graduating from UW-Madison with her Bachelor of Science in Human Development and Family Studies, she pursued the graduate program, College Student Personnel, at Western Illinois University. After graduating from her program, she worked for Northeast Wisconsin Technical College as a Career Advisor. Last year, she transitioned back to work for UW-Madison! Currently, Amy is currently is a Career and Internship Specialist at L&S SuccessWorks!
CAE Career Advising Drop-in
Click here to join via Blackboard Collaborate at any of the times listed below
February 5th – 12:30pm – 2pm
March 5th – 12:30pm – 2pm
April 2nd – 12:30pm – 2pm
Link to join BBC: https://tinyurl.com/CAECareers
SuccessWorks 30 Minute Appointments
If you want to schedule a longer meeting with Amy, you can click the link above to schedule a 30 minute meeting.