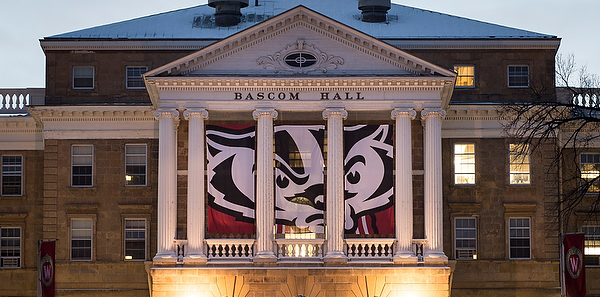 "I wish the Pre-Law Cohort in the Academy had been around when I was a freshman at UW-Madison. Taking classes with other Pre-Law students and building a network and community as a Freshman would have been wonderful. Because Pre-Law is very broad and encompasses many majors, it is often hard to meet other students with the same passion. Being in the Cohort would introduce students to people like them and allow them to take classes with other people in the Cohort. It would create great opportunities for study groups and could make attending office hours with professors less intimidating by being able to go with a friend from the Cohort. Knowing, studying, and hanging out with a group of people who are all pursuing the same dream of going to law school would have revolutionized and greatly improved my time at UW-Madison. Anyone who takes advantage of the opportunity to join the Cohort is investing in their future and making the most of their time at UW-Madison."  
 –Vanessa Vosen, Co-Chair of Students for Equal Access to Law Schools (SEALS) 
For more information, check out the Academy page.