SCE students will take one class over the summer virtually. There are a few things to consider when selecting a course, so please read the following guidelines.
After the guidelines, read about each course and reach out to the SCE program if you have any questions.
Guidelines for Selecting a Course:
Students that have Com A requirement satisfied do not need to take English 100 or Com Arts 100, although they will receive credit for it.
In order to take Math 141 or Comp Sci 202, students need to place at least into Math 96/Math 141 (placement into Math 96 only will not allow students to register for these classes). *If a student already has their QR-A satisfied, they don't need to take these classes for the QR-A, but they will still receive credit.
If students have taken AP/IB or other college-level courses in Computer Science Principles, Intro Psychology and/or US Government & politics, they should wait for their scores and take another summer class instead.
Students interested in taking Folklore 100 ideally should have their Com A requirement satisfied.
| | | | | | | |
| --- | --- | --- | --- | --- | --- | --- |
| AP Exam | Score | Credits | Course | General Education | Breadth | Level |
| Computer Science Principles | 4-5 | 3 | COMP SCI 202 | QR-A | N | E |
| Psychology | 4-5 | 3 | PSYCH 202 | | S | E |
| US Government and Politics | 4-5 | 4 | POLI SCI 104 | | S | E |
| | | | | | | |
| --- | --- | --- | --- | --- | --- | --- |
| IB Exam | Score | Credits | Course | | Breadth | Level |
| Psychology | 4 | 4 | PSYCH 202 | | S | E |
If you have A-Level, Cambridge Pre-U, or CLEP credit, please visit the Credit by Exam website to check for college credits.
Asian American Studies 240: Hmong American Experiences in the U.S.
3 credits; fulfills Ethnic Studies requirement
This course examines Hmong Americans' historically conditioned experiences as an ethnic immigrant group in the United States. We will analyze a variety of sources, including oral histories, primary research and video documentaries, to cultivate students' awareness of how historical circumstances, such as the Secret War in Laos, have impacted Hmong's socio-political experiences, identities, and collective action.  Furthermore, this course will develop students' ability to recognize and refute simplistic or one-dimensional thinking about Hmong and their contemporary conditions and experiences. Rather than simply accept what others have said or written about Hmong, we will challenge dominant narratives by analyzing Hmong Americans' voices, perspectives and analyses of people, events and the world
Students do not need to have any prior background knowledge to enroll.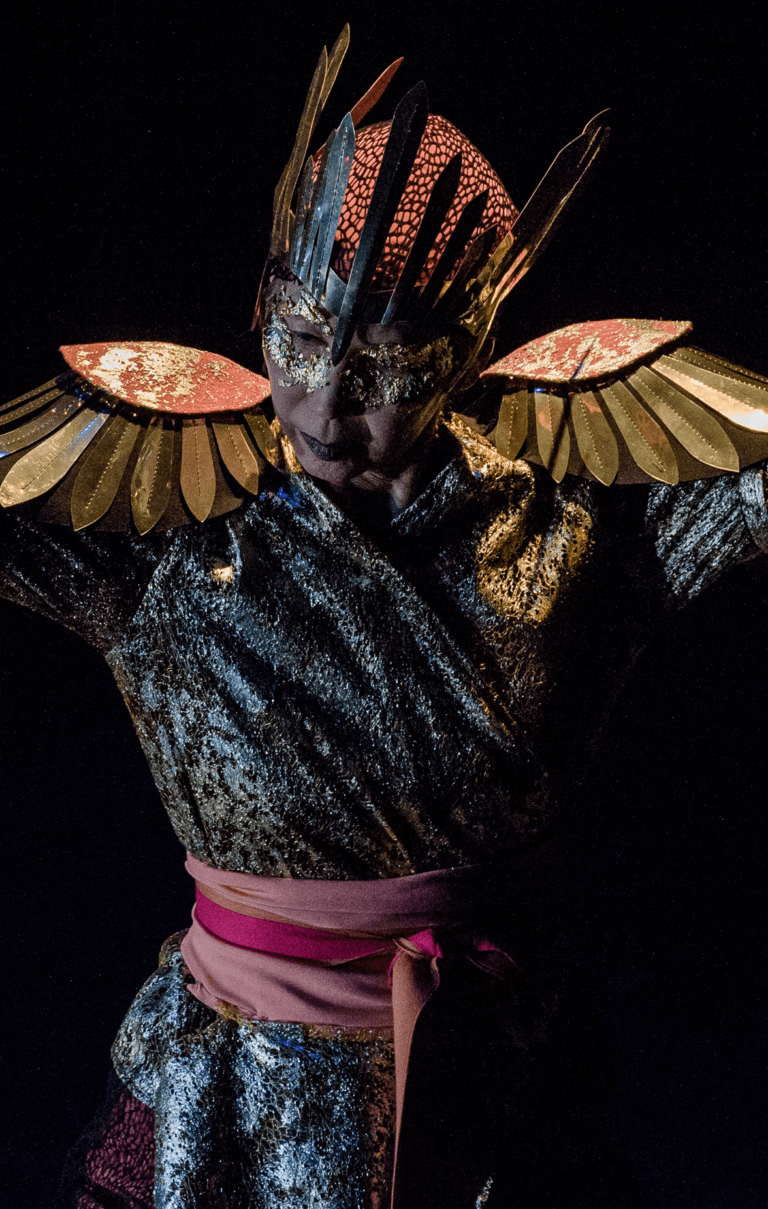 Communication Arts 100: Introduction to Speech Communication
3 credits; fulfills Communication A requirement
Introduction to Speech Composition is a speech course that fulfills the university's Communication A requirement. This course will guide you through the process of researching, writing, revising, and delivering four speeches and will improve your oral communication, writing, listening, library research, and critical thinking skills.
Computer Science 202
3 credits; fulfills Natural Science breadth requirements and fulfills the Quantitative Reasoning A requirement
An introduction to the principles that form the foundation of computer science. Suitable for students with a general background who wish to study the key principles of computer science rather than just computer programming.
English 100
3 credits; fulfills Communication A requirement
English 100 will introduce you to typical argumentative writing you'll do at UW-Madison. By the time you complete the course, you'll know how to pick and research a topic, evaluate and synthesize sources, and produce a solid, carefully edited essay. A primary focus will be social justice as explored by Claudia Rankine in her award-winng CITIZEN.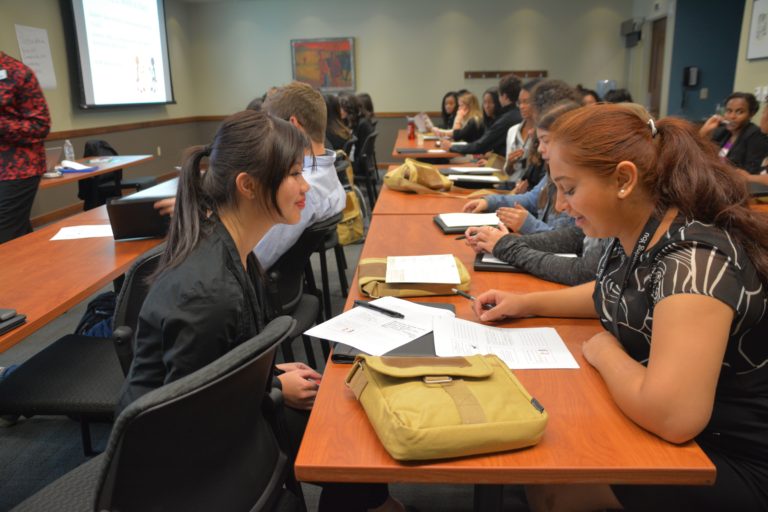 Folklore 100: Introduction to Folklore
3 credits; fulfills Communication B & Ethnic Studies requirement
What do memes, tacos, and fairy tales have in common? They're all part of some group's folklore! Lynne McNeill defines folklore in Folklore Rules as "informal, traditional culture"—the "stuff that we learn from each other, by word of mouth or observation, rather than through formal institutions like school or the media." This "stuff" might appear in the memes you share with friends, or the newest, hottest TikTok dance; it might be found in your taco toppings, or the way you hold your bow when playing the violin; it might be heard in your response when someone sneezes, or the stories you tell among friends at a party; it might come up in your beliefs, or your holiday traditions, or your grandmother's favorite recipe. Folklore is everywhere, and through this course, we will learn how to unpack folklore not only to understand how it moves through groups, time, and space, but also to consider what it can tell us about cultures, both living and long past.
Studying folklore offers you the opportunity to hone several skills: information-gathering (through participation, observation, and ethnographic interviewing in the real world and through library research), critical reading (of print texts and folkloric "texts" such as objects, events, and performances), and critical thinking (discerning cultural patterns, asking questions about representation, and considering how to convey cultural information to different audiences). We will spend this course asking ourselves what makes something folklore and what folklore can tell us about how culture is changing today. We will attempt to answer these questions through multimedia and writing assignments, which together will help us see the world like folklorists and communicate what we see with others.
Folklore 100 will introduce you to the stimulating discipline of folklore studies, to examine why we do, make, believe, and say the things we do.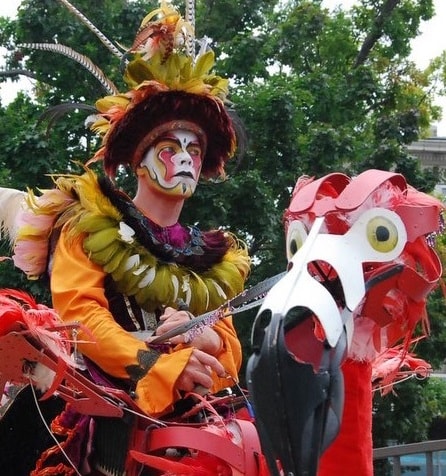 Integrated Science 100 and 150: Exploring Biology and Exploring Research
3 credits; fulfills Natural Science requirement
Explore exciting bioscience research and opportunities at UW-Madison in this unique course that combines Exploring Biology and Exploring Research. Students will learn the core concepts in biology, explore biology careers and opportunities, learn to read scientific literature, and build skills in thinking like a scientist. The course will be focused on biology in Wisconsin, including learning about Wisconsin biological systems, science affecting residents in Wisconsin, and research being done at UW-Madison.
 This fully online course includes synchronous class meetings several times a week, where students will get to know classmates, instructors, and peer mentors. The course also includes a variety of engaging online activities that will give students the opportunity to learn at their own pace and time. While the course is scheduled from 1-3 pm every day, some of this time will be used for group activities and individual meetings with the instructors; we will not be meeting every day as a whole class. This shared time is intentionally built into the course schedule to help create a strong learning community.
MATH 141: Quantitative Reasoning & Problem Solving
3 Credits, Fulfills Quantitative Reasoning A Requirement
Be aware that this math course will not apply to the Math sequence required for Business, Engineering, Math, or Science (Biology, Physics, etc.) related majors. Consult with the SCE program to figure out if Math 141 is a good fit for your plan of study.
Develops a habit of mind, competency, and comfort in working with numerical data. Learn to reason and solve quantitative problems from a wide array of authentic contexts and everyday life situations, develop the ability to reason mathematically, and make and evaluate logical arguments supported by quantitative evidence. This course is for students who need to satisfy part A of the Quantitative Reasoning requirement and prepare for QR-B courses, but do not want to continue in the calculus sequence.
Topics in this course include descriptive statistics, both graphical and numerical, elementary probability, general and sampling distributions, and the fundamentals of statistical inference, including confidence intervals and hypothesis testing, simple regression, and correlation. Students who have successfully learned this material will be prepared to interpret data from the field they are studying.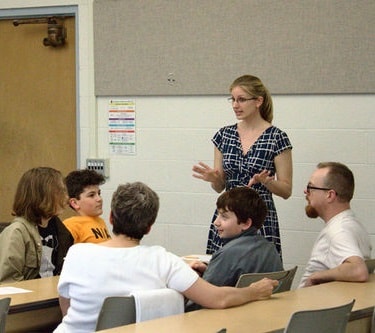 Political Science 104: Introduction to American Politics and Government
3 credits; fulfills Social Science breadth requirements
This course is an introduction to American politics and government. By the end of the term you should have a good understanding of how the government makes policy and why decisions are made as they are. The course will combine accounts of how "Washington really works" from the popular media, scholarly work on the governmental process, and debates on various political issues and institutions. The course begins with a discussion of the foundations of the American governmental system: the Constitution, federalism, capitalism and questions concerning the democratic nature of government. Then we will examine the American political institutions: Congress, the president, the bureaucracy, and the courts. From there we turn to political participation and examine public opinion, parties, campaigns and elections, and interest groups. Finally, we will see how it all fits together by examining civil rights, social policy, economic policy, and foreign policy.
*The professor had a welcome intro from Summer 2020 it can give students a good general idea what 2021 will look like but will be a little different than this year's experience https://www.youtube.com/watch?v=0iRraRwtGgI
Psychology 202
3 credits; fulfills Social Science Breadth requirement
Behavior, including its development, motivation, frustrations, emotion, intelligence, learning, forgetting, personality, language, thinking, and social behavior.
Sociology 138: The Sociology of Gender
3 credits; fulfills Social Science Breadth requirement
Why do men and women behave so differently? Are men and women really from different planets? What is the relationship between biology and gender? Why do women get paid less than men for the same work? How does the media shape our gender ideology? What is intersectionality?
This course presents an introduction to sociological thinking about gender. We will look at how gender affects our daily lives, how gender inequality is produced and sustained, and how we are working to fix it. We will examine our gender ideology, how we express our gender in interactions, and how gendered institutions constrain our behavior.
We will take an intersectional approach to understand how gender interacts with other social categories: race, class, sexuality, and ability. Class periods and assignments will tie real-life experiences to course material, with the goal of revealing the centrality of gender in our social experiences.