SCE students will take two courses over the summer. Please take some time to read about each course and reach out to the SCE program if you have any questions.
SCE Elective Courses
L&S 121: Critical Approaches to Thinking and Writing
3 credits; fulfills 3 credits of Humanities requirements
As its primary goal, Approaches to Critical Thinking and Writing tries to introduce students to the intellectual demands of UW-Madison. Key to the course is knowing how to argue and express your ideas. The common denominator linking coursework is study of the arts: fiction, nonfiction, poetry, theater, music, movies, and the graphic arts. The arts provide an inevitable jumping-off point for critical judgments. For example, to respond to "Is the movie good or bad?" you must consider the meanings of "good" and "bad" and learn something about movies and their genres. You must then learn to consider what you think, trying to understand the prejudices that inform the judgment. And you must learn how to construct a thesis that convinces through evidence. In short, Approaches to Critical Thinking and Writing tries to give students the two skills that carry into every UW-Madison classroom, knowing how to argue and knowing how to express your ideas.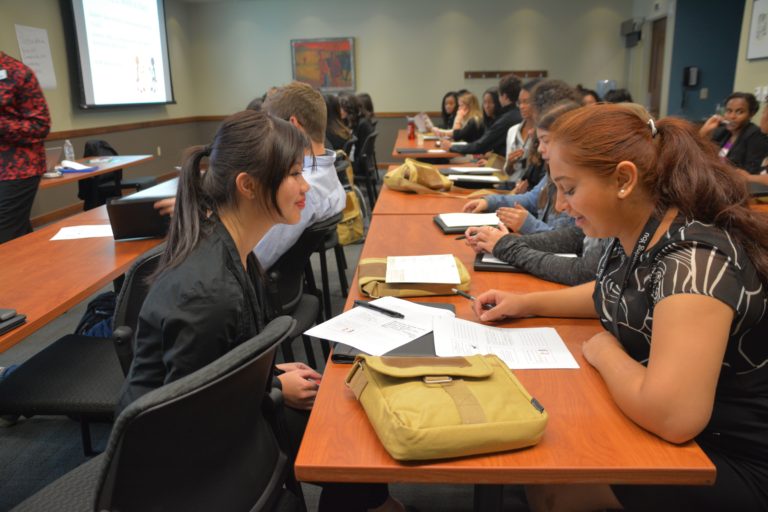 Asian American Studies 240: Hmong American Experiences in the U.S.
3 credits; fulfills Ethnic Studies requirement
Hmong Americans are the largest group of Asian Americans in Wisconsin.  Who are Hmong? What political-historical forces caused them to become political refugees in the United States? When did they arrive, where, and how did Hmong refugees begin lives over again in America? What cultural, religious, economic and political challenges did Hmong and their children confront as they rebuilt communities within existing communities, and how have Hmong overcome some of these challenges? In what ways do the experiences of Hmong Americans differ from those of other Asian Americans? This course addresses these and other relevant questions by carefully examining Hmong's history in Laos especially during the American-Vietnam War, their individual and collective experiences as stateless refugees in Thailand, and their contemporary experiences as Hmong Americans in the United States. Students will read original texts and research in order to analyze Hmong Americans' diverse and dynamic experiences with race, gender, class, religion, language and citizenship in the United States. Students will also have the opportunity to watch and analyze contemporary movies/films about Hmong Americans.
Enrollment is open to any SCE student! Students do not need to have any prior background knowledge about Hmong to enroll.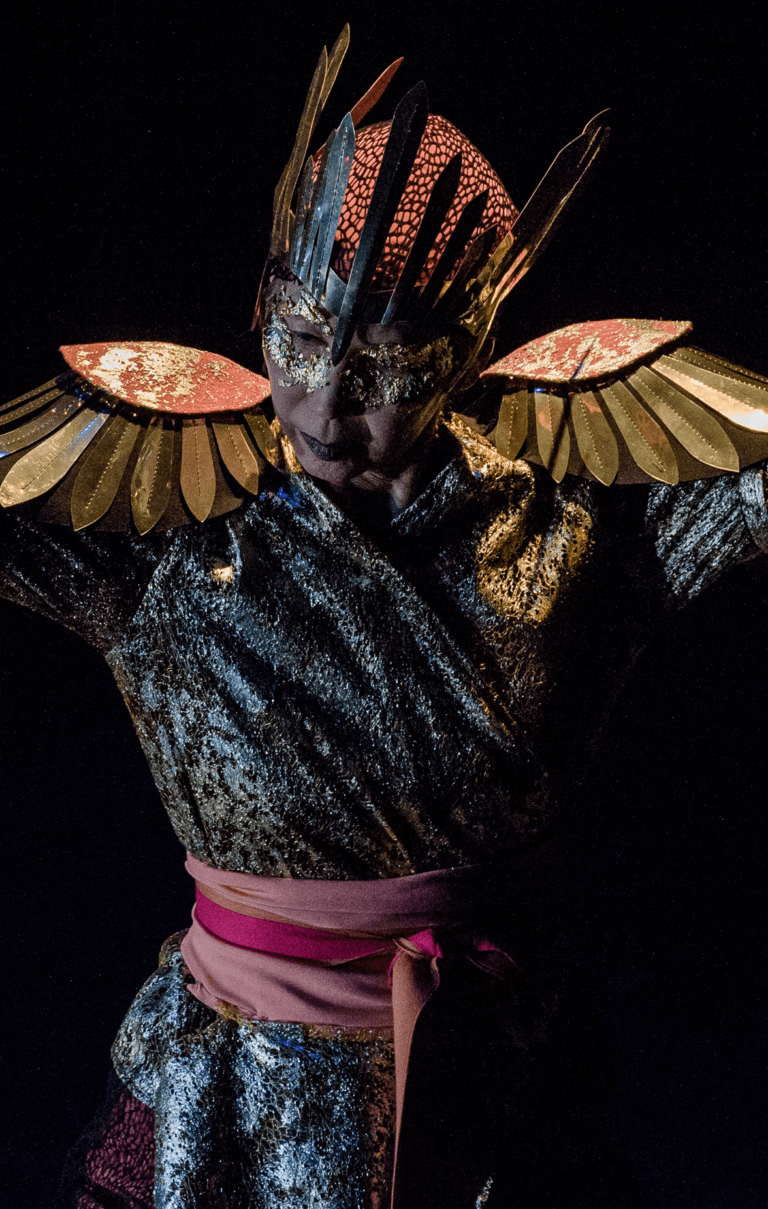 Communication Arts 100: Introduction to Speech Communication
3 credits; fulfills Communication A requirement
Learn how to give effective oral presentations in a variety of public speaking situations and to become better consumers of written and oral discourse. Learn basic composition and outlining skills as well as library research techniques.
Computer Science 202
3 credits; fulfills Natural Science breadth requirements and fulfills the Quantitative Reasoning A requirement
An introduction to the principles that form the foundation of computer science. Suitable for students with a general background who wish to study the key principles of computer science rather than just computer programming.
Folklore 100: Introduction to Folklore
3 credits; fulfills Communication B & Ethnic Studies requirement
As Lynne McNeill says in Folklore Rules, "Folklore is informal, traditional culture. It's all the cultural stuff—customs, stories, jokes, art—that we learn from each other, by word of mouth or observation, rather than through formal institutions like school or the media." In Folklore 100, you will not only actively observe, read, and write about culture but also produce short ethnographic films on a local folk group or practice.
Studying folklore offers you the opportunity to hone several skills: information-gathering (through observation and interviewing in the real world and through library research), critical reading (of print texts and folkloric "texts" such as objects, landscapes, and events), and critical thinking (discerning cultural patterns, asking questions about representation, and considering how to convey cultural information to different audiences).
Folklore 100 will introduce you to the stimulating discipline of folklore studies, to examine why we do, make, believe, and say the things we do. This course fulfills the Comm B (discipline-based writing) requirement.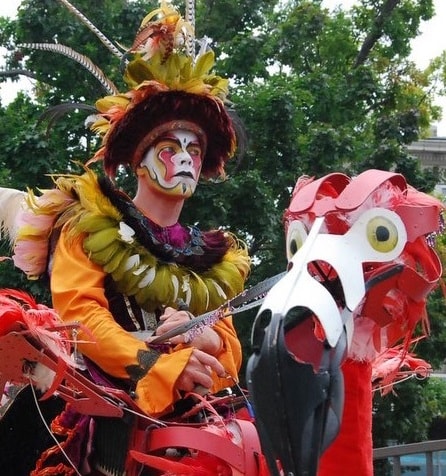 Intersci 100: Exploring Biology
2 credits; fulfills Biological Sciences Breadth requirement
A first-year course focused on the core concepts in biology (evolution; transformation of energy and matter; information exchange and storage; structure and function; systems biology), professions in biology, and the foundational skills and knowledge needed for successful academic and post-graduate careers in biology.
Math 96
3 credits; prerequisite course for Math 112 (Algebra)
MATH 141: Quantitative Reasoning & Problem Solving
3 Credits, Fulfills Quantitative Reasoning A Requirement
Be aware that this math course will not apply to the Math sequence required for Business, Engineering, Math, or Science (Biology, Physics, etc.) related majors. Consult with the SCE program to figure out if Math 141 is a good fit for your plan of study.
Math 141 Quantitative Reasoning and Problem Solving is showing mathematics at work in areas with a direct impact on our lives. In this course, we study application of mathematics to real world situations using quantitative methods; includes urban services and elements or management science (optimal routes, planning and scheduling), elements of statistics (sampling/polling methods, analyzing data to make decisions), codes used by stores, credit cards, internet security, cryptography. It brings students the excitement of contemporary mathematical thinking and help students think logically and critically. Upon successful completion of this course, students will: Design optimal and heuristic routes, Construct schedules that make the best use of resources, Display and analyze data, Determine good and bad samples for statistical data, Distinguish between good and bad inferences from data, Understand and apply the rules for identification numbers, Use cryptography to encode and decode information, Create a fair division of an item or items, and Apportion using different apportionment methods.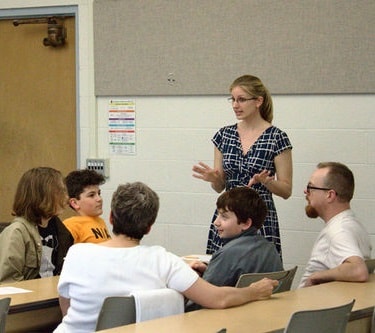 Political Science 104: Introduction to American Politics and Government
3 credits; fulfills Social Science breadth requirements
Psychology 202
3 credits; fulfills Social Science Breadth requirement
Behavior, including its development, motivation, frustrations, emotion, intelligence, learning, forgetting, personality, language, thinking, and social behavior.
Sociology 138: The Sociology of Gender
3 credits; fulfills Social Science Breadth requirement
Why do men and women behave so differently? Are men and women really from different planets? What is the relationship between biology and gender? Why do women get paid less than men for the same work? How does the media shape our gender ideology? What is intersectionality?
This course presents an introduction to sociological thinking about gender. We will look at how gender affects our daily lives, how gender inequality is produced and sustained, and how we are working to fix it. We will examine our gender ideology, how we express our gender in interactions, and how gendered institutions constrain our behavior.
We will take an intersectional approach to understand how gender interacts with other social categories: race, class, sexuality, and ability. Class periods and assignments will tie real-life experiences to course material, with the goal of revealing the centrality of gender in our social experiences.