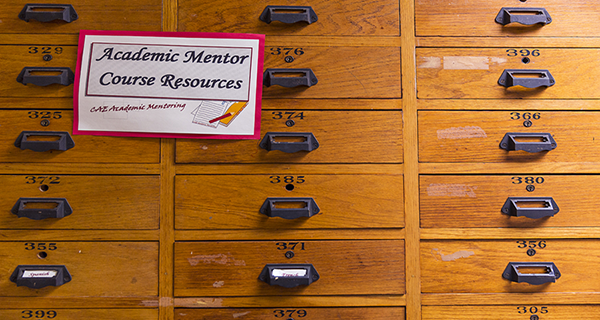 The Center for Academic Excellence hires undergraduate and graduate students to work with our students. We most often employ academic mentors in the fields of math, chemistry, biology, Spanish, and psychology, but CAE also hires for a variety of other subjects. CAE academic mentors usually work with students two to eight hours a week.
An academic mentor is a positive role model of a successful student who supports their mentee by giving academic advice, sharing resources, and caring about their students' success. In our academic mentoring program, our mission is to empower students by encouraging them to develop the diverse skills and strategies necessary to successfully navigate higher education. Our academic mentors strive to achieve this goal in multiple ways, including:
Role-modeling study habits and teaching students about time management, note-taking, reading textbooks, active listening, etc
Offering supportive and collaborative learning environments where students feel safe to interact, have an opportunity to make friends and learn from each other
Helping students become independent learners by encouraging students to develop ownership of their sessions and not allowing them to rely on the tutor for their success in the course
Benefits of becoming an academic mentor include:
Orientation and training
Service to the UW community
Résumé-building opportunity
Development of intercultural leadership and communication skills
If you are interested in becoming an academic mentor, please click here to apply.
If you currently work for CAE as an academic mentor or lead academic mentor, please see below for most common forms and resources:
Academic Mentoring Forms
Student-Academic Mentor Contract
Time Verification Sheet
Student Survey of Academic Mentoring
Academic Mentor's Self-Assessment Survey
Peer Learning Forms
Peer Learning Session Observation
Student Sign-In Form
Peer Learning Session Plan
Student Survey of Peer Learning