Cody Gehl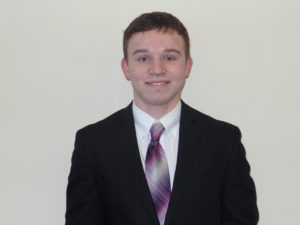 Where were you born: Eau Claire, WI
Where are you from: Dallas, WI
Major: Psychology
Year in school: Freshman
Interests/hobbies: Running, Tae Kwon Do

Career aspirations: Freedom, Security, Balance
---
What are you most looking forward to during your time here at UW-Madison?
Meeting new people that will hopefully become a part of my life, or at least change it for the better, all while creating a future for myself.
How has SCE/CAE better prepared you for your first year in college?
SCE taught me that college is way different than high school; you actually to have pay attention and do your work on time. CAE has shown me that there are people in college that do actually care about you and how your experience goes.
What was a memorable experience from SCE?
My favorite memory from SCE was when I passed my first midterm in Larry's class. It made me feel better about me actually being able to pass in college.
What is your favorite place on campus so far and why?
My favorite place on campus would have to be College Library. It is a wonderful place to hang out with friends and actually get work done.
What is your support network, and how does it help you be successful?
My support group is obviously my family. Since I'm the first of my family to go to college, they are constantly encouraging me to push beyond my limits, and also have fun in the process. For that, I am grateful.