Asia Henderson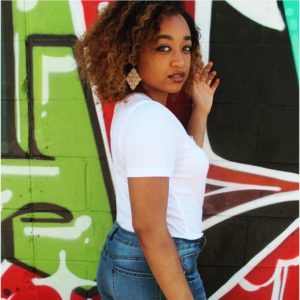 Where were you born: Milwaukee, WI
Where are you from: Milwaukee, WI
Major: Psychology/Pre-Med
Year in school: Senior
Interests/hobbies: Community service and volunteer work
Involvement on campus: Vice President of Alpha Kappa Alpha Sorority Incorporated and President of National Pan-Hellenic Council
Career aspirations: After undergrad I plan to attend medical school and become either a dermatologist or neonatologist.

---
How has CAE helped you create your Wisconsin Experience?
CAE has been my backbone at this university. Whenever I needed guidance or a shoulder to lean on, everyone in the CAE office has been more than willing to help and be a support system when needed. CAE has truly been my family on campus.

What has been a memorable experience in college so far?
My most memorable moment was when I joined my sorority. It was such a rejuvenating experience and really aligned with my values and goals. I participate in a lot more community service than I ever would have if I were not a part of it. My sorority truly fosters idealistic sisterhood and I am so happy I am a part of it!
Describe what you are looking forward to after graduating?
To be completely honest, I am very nervous to graduate. That means I am going to be out in the real world. Although I am slightly scared, I feel as if it will be beautiful. I will be able to watch myself grow into more of an independent woman.
What is one thing you wish you would've known coming in as a freshman?
I wish I would've known more about all the available majors at UW-Madison and the different pathways to get to a specific career goal. I also wish that someone would have told me to try things I've never tried before. Your freshmen year is a lot about exploration, so get to know yourself; take interesting classes, join clubs and give back to the community. Finally, try to learn as much about campus and community opportunities as possible; attend all the org fairs and actually follow through with clubs, organizations and opportunities that interest you.

What tips do you have for getting to know faculty?
Have an open mind! You have to be optimistic and hope for the best with the connections you make. Life is all about networking, so don't be afraid to be uncomfortable! Don't spend your life wondering "what if" or being scared of rejection, because then you will live your life in mediocrity. A big mistake is to remain in your comfort zone, you will never grow by being stagnant. My dad always tells me, "There is no finish line to excellence," so always challenge yourself academically, intellectually, and socially. A major key to success is who you know, so I cannot stress enough the importance of creating relationships with faculty.